October 9, 2014 @ 7:30pm | Angelika Film Center in Plano, TX | & streaming (in one fashion or another) on our event stream and on our main Ustream page
Update: Selections have been made and we are gearing up for the event. This year we are honored to feature 12 short films sent to us by filmmakers from across the US, Canada and Australia with genres ranging from music video, to documentary, to horror, to western, to thriller, to teen comedy -- this year is shaping up to be our best yet.
Now's the time to secure your tickets - they are only $7.50 apiece! You can order your tickets to be sent to you online or to be held at will call. Get a group together and come out; your votes will determine which of our artists will win the major/minor prizes!
And it's always great if/when you tell your friends -- the more people that attend, the more we can do for other artists. Help us enable art!
Be Social:
Share on Facebook | Share on Twitter | Share on Google+
Or, you know, just copy/paste this URL: http://www.beautifulmistakes.com/pages/film2014.html
(it isn't exactly a secret)
---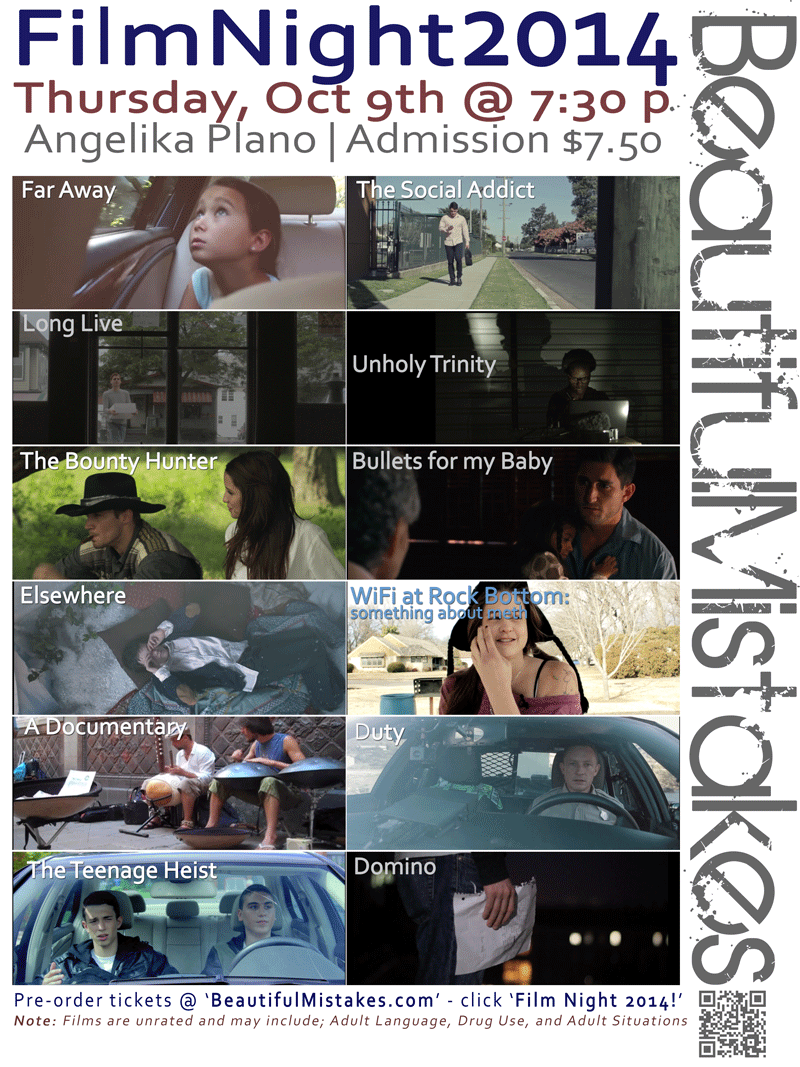 ---
Also, why not take a quick look back at last year's event?
Cheers!
[Home]